10. Tynemouth, Tyne & Wear
I first heard of Tynemouth when a friend explained why there was a surfboard in his room at Newcastle University: "We're just down the road from Longsands, the best surfing beach in north-east England." I was intrigued, so we took the metro out to the coast, where I rented a board from Tynemouth Surf Co and caught my first North Sea wave. I also caught the surfing bug that autumnal afternoon, and it happened in the right place at the right time: as winter draws in, the swells start pumping. Deepest, darkest January is my favourite time in Tynemouth – not just for the waves, or the camaraderie among cold-water surfers, but for the shocked expressions from dog walkers as they watch you dive into the ice -cold water. Little do they know we're toasty warm in head-to-toe neoprene.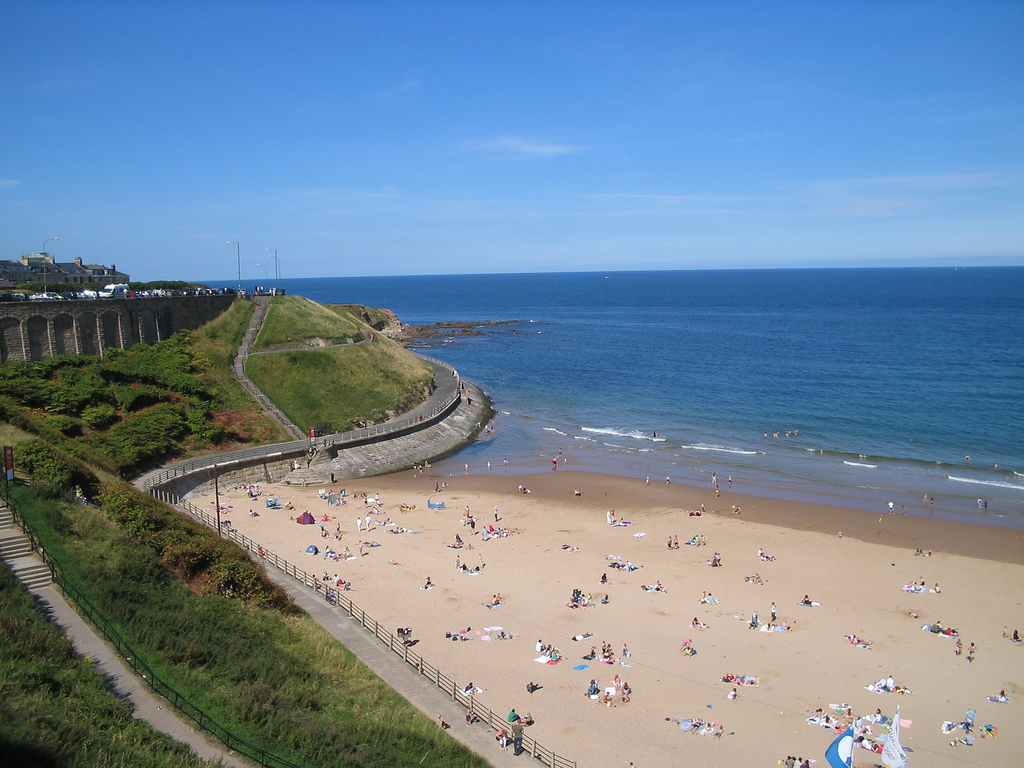 As winter eases into spring the swells calm down and activities in Tynemouth change. Surfing is replaced by swimming in the cove, barbecues in the old tidal pool and beers in the Gibraltar Rock pub overlooking the ancient castle and priory. These immaculately maintained ruins are on a cliff-edge at the end of Front Street, which is packed with places to eat. My favourite dish is scampi from Longsands Fish Kitchen, devoured in our campervan on the hill overlooking the mouth of the Tyne. From there, you're surrounded by exciting places to explore – from the glittering lights of Newcastle upriver, to the wild expanse of Northumberland up the coast.