Skin lightening/brightening/whitening are sensitive and controversial issues.  As long as it's safe, it's okay and a matter of personal choice. Coming to Bollywood, the other day, I was watching the talk show "Look Who's Talking" with Niranjan and the guest was Kajol and I was like "wow!" Kajol has completely transformed herself into a hot diva – I also noted that her skin looks much lighter than it was before.  That set me thinking whether she had undergone some kind of lightening treatment, did a bit of research, and found out that she is not alone, there are some other Bollywood actresses who also seem to have undergone some sort of treatment to lighten their skin tones.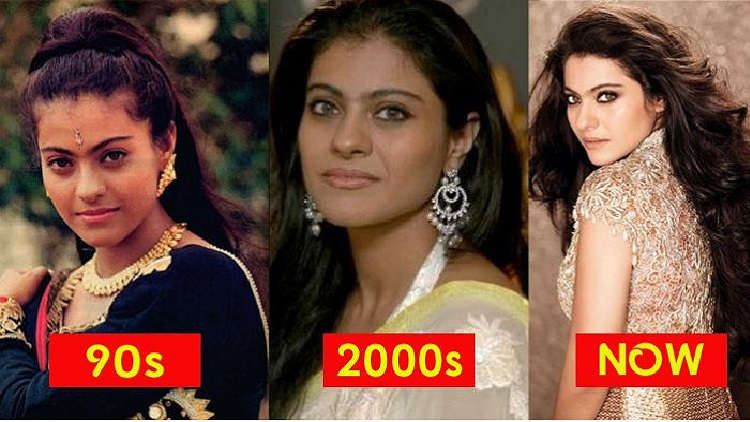 7.  Kajol: Be Confident Always  
If you haven't seen that particular show that I was talking about, you should probably stream it up on youtube just to ogle at Kajol.  Her hairstyle, makeup, outfit, everything was perfect!  From Baazigar to that talk show, her skin seems to have lightened several tones. Use of certain skincare treatments, regular use of anti-aging serums, under-eye creams, and lightening creams have done the miracle.