Watching celebrities fall in love is the best. When it goes right, we get to see two hotties progress from the passionate crush stage to an adorable established relationship – and maybe even a gorgeous Hollywood wedding! Plus, when the kids come along, is there anything more awe-inducing than celebrity baby photos?
It's not all sunshine and roses, though, and wouldn't it be boring it was? When things go sour between the famous couple, there's nothing more fun than figuring out where things went wrong. Can you blame us for loving it when a celebrity train wreck goes up in flames?
The year is still young, but 2018 has seen its fair share of new celebrity couples. From celebrity pairings we've never seen before to couples getting together for the thousandth time (looking at you, Justin and Selena) there's no end of juicy relationship news. We went through twenty of the yummiest relationships to see who the absolute best celebrity girlfriends are, and which female celebs are treating their boyfriends like garbage. We think we're pretty good judges of character, but do you think we got it right? You might be surprised by some of the famous women we found out were making life hell for their men.
20. Best GF: Rihanna Helps Hassan Jameel Keep It Simple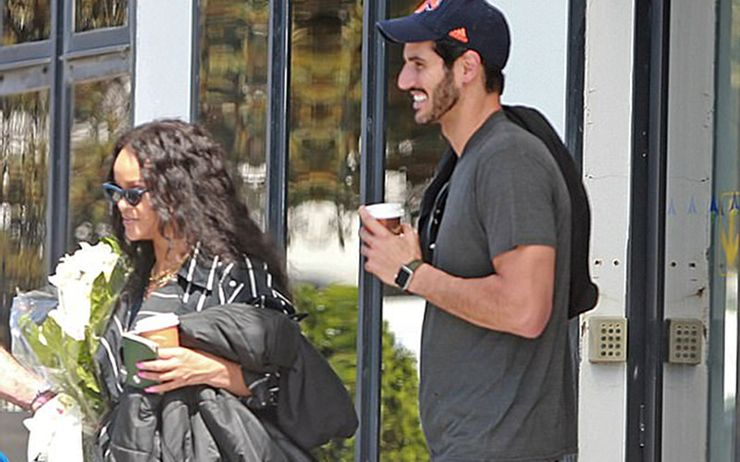 Rihanna's dated some awful men (ahem, Chris Brown) so now that she's found love with Saudi billionaire Hassan Jameel, she knows how lucky she is. Are those flowers from him? She's respecting his wishes to stay out of the spotlight. They don't post on each other's social media or attend events together, though paparazzi did manage to spot them on a hotel balcony in Paris last week. In every photograph the press snags of the two of them, they're just out for a cup of coffee (and Hassan's stealing a kiss). She's tolerant of his female friends as well, offering no comment to the press or on social media when he was seen with model Naomi Campbell a few months ago. We hope this high-profile couple gets less shy soon!